Want New Clients?
And Want Them Yesterday?
We'll Deliver You the Leads – If We Don't, You Just Don't Pay!
Book Free Strategy Call
Tap into the most profitable lead source on the planet: Facebook™ Ads. We'll build your Facebook™ campaigns and ensure your funnel is optimised for success.
Imagine focusing on your zone of genius while we unleash a flood of leads and clients straight to your door! And the best bit, if we don't send you leads, we don't get paid – how's that for a silver lining?!*
EXPERT MANAGEMENT OF YOUR FACEBOOK ADS
You know EVERYBODY is using Facebook™ ads these days. But it's hard enough running your business, without worrying about how to run successful Facebook™ campaigns. With a Facebook™ Ad Strategist on hand, you'll be able to focus on what you do best, while we bring new leads to your business.
*HOW IT WORKS
If you have never successfully run ads before ('boosted posts' don't count!) there is a set-up fee to get your account and lead generation funnel running. This fee will cover you for the first month of management – thereafter we operate on a performance-based model.
About Kirsty Saint
I'm a Facebook™ Certified Professional Planner and Founder of Social Saints, an Australian-based Facebook™ Ad agency.
When I first took Facebook™ Advertising services to clients, I realised so many had been left burned (and poorer) by the experience of dealing with marketing agencies.
I wanted to take the risk away from hiring an agency and started offering services on a performance basis. It works for me, and it works for my clients.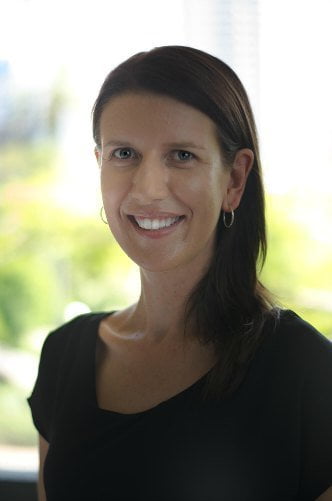 Get ready to fill your appointment book
and grow your business with Facebook™ ads!