Thinking about trying Facebook™ Ads...
but not sure if they can work for you?
Speak to an expert Facebook™ Ads strategist today!
Book Free Strategy Call
Tap into the most profitable lead source on the planet: Facebook™ Ads. We'll help build your Facebook™ campaigns and ensure your funnel is optimised for success.
Imagine focusing on your zone of genius while Facebook™ sends a flood of leads and clients straight to your door! 
FACEBOOK IS CHANGING
The latest algorithm change has reduced organic reach for pages. This means unless you run ads, fewer people will see your posts – even your followers.
And with more advertising competition, boosting posts simply won't cut it.
The good news is, with the right strategy, Facebook™ ads can be the most cost-effective way to grow your business.
EXPERT MANAGEMENT OF YOUR FACEBOOK ADS
You know EVERYBODY is using Facebook™ Ads these days. But it's hard enough running your business, without worrying about how to run successful Facebook™ campaigns.
With a Facebook™ Ad Strategist on hand, you'll be able to focus on what you do best!
PAY-ON-PERFORMANCE OPTIONS
If you have run Facbebook™ ads before ('boosted posts' don't count!), I'm confident we can improve your results.
For qualifying businesses, we offer a pay-on-performance option. We then charge per lead or sale we deliver, depending on your conversion objective.
AD STRATEGY TAILORED FOR YOUR BUSINESS
Don't risk trying to figure it all out by yourself – or worse, sit back and watch as your Facebook™ engagement drops.
My team and I offer a range of ways we can help your business grow using Facebook™ Ads – tailored for you and your budget.
Book a no-obligation strategy session, and find out if we can be a good fit today.
About Kirsty Saint
I'm a Facebook™ Certified Professional Planner and Founder of Social Saints, an Australian-based Facebook™ Ad agency.
I've spent tens of thousands in testing – as well as running successful ads for businesses for the past 4 years 
My team and I maintain the latest knowledge of Facebook's advertising policies, optimisation strategies, targeting capabilities, ad creative, and funnel building – so you don't have to!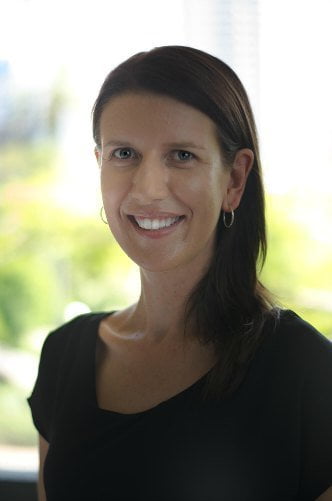 Get ready to fill your appointment book
and grow your business with Facebook™ ads!